OUR FEAT IN EVENT SERVICES

Aimax Provider
If you are an event's organizer then you're landed on right place, we are one stop service company in IOT. Were our deep root experiences of working with multinational event organizer company help in executing your events with greater ROI. It's our honor to server 50+ shows successfully for their B2B Matchmaking Tools, Website Design, Digital Marketing requirement etc. Our main vision is to minimizing your investment cost and maximizing your ROI of the show.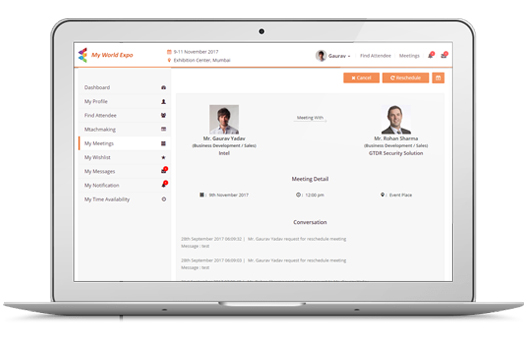 Intelligence Integrated

Here are some of our services we offer.
Product/Services Management
Product/Services Management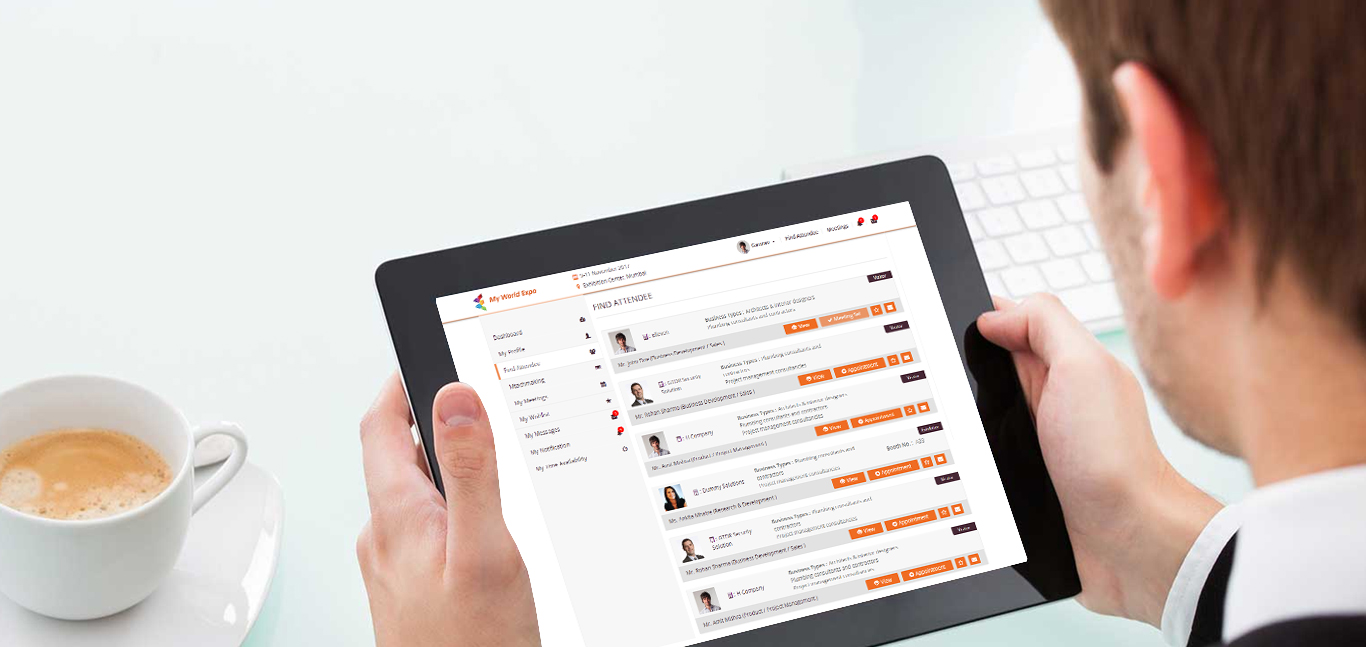 EXPLORE OUR B2B Matchmaking Tool PROJECTS
Have a glimpse to the range of the brilliant B2B Matchmaking Tool projects delivered by us.
(+91) 8879332224 / 022 – 49741878
meeting scheduler main benefits

Aimax Provider

For event organizers
It helps in making more connections with an incorporated scheduling platform
Field-proven meeting scheduling solutions
Meetings are added to everyone's calendars
Statistics are accessible through PDF to supervise the scheduling process
Features to edit, view and delete the participants from the list
Choice of multiple languages
Up to 50% time savings
Boost in conversion rates & sales
Higher customer satisfaction

For event participants
Ask for appointments through tailored messages
Accept, arrange and refuse meeting requests
Show the availability to other participants and event organizers
Create, edit and manage personal and professional profiles
Control the schedules
Analyze, search and filter the list of participants
Avoid conflicting meetings
Technical services and support
We offer a comprehensive package with eMeeting and it includes –
Application association (schedule, categories, meeting location supervisor, sponsors)
Hosting & Server supervising
Protected database and support
24*7 exceptional technical support